1.Direct dialogue with the elite of the workplace to let you grow quickly.
2.Step-by-step training, one-on-one teaching.
a)Bettermore University
Foundation Training
-On Boarding Training
-Research Consultant 100
-Research Consultant 200
-Case Study
-Field Coaching
Advanced Training
-Business Consultant 100
-Business Consultant 200
-Round Table Meeting
-Experience Sharing
Management Training
-Management Training 100
-Management Training 200
-Round Table Meeting
-Experience Sharing
-External training
b)Rich Project Practice
c)Regular Performance & Development Review
3.Development path, clear career promotion plan and broad development space.
The first road: Research Consultant → Sr. Research Consultant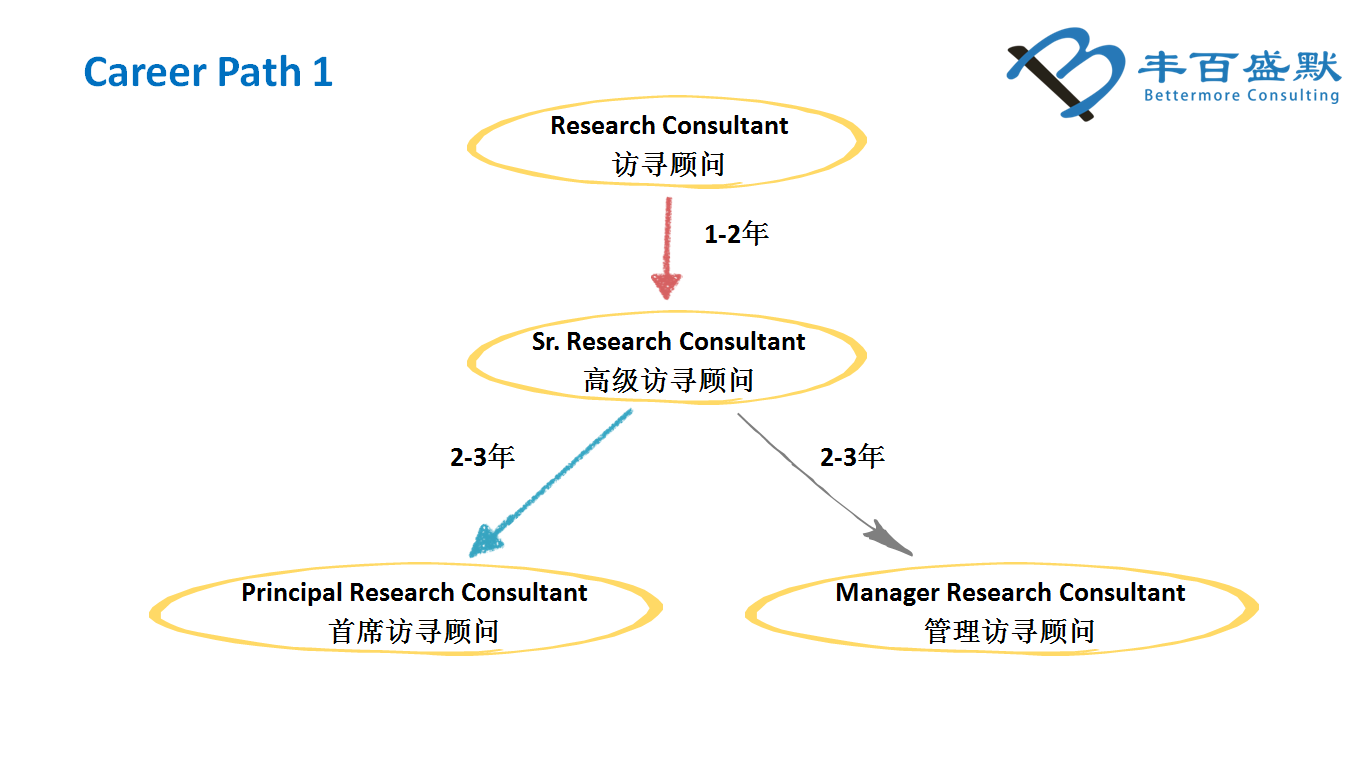 The second road: Research Consultant → Business Consultant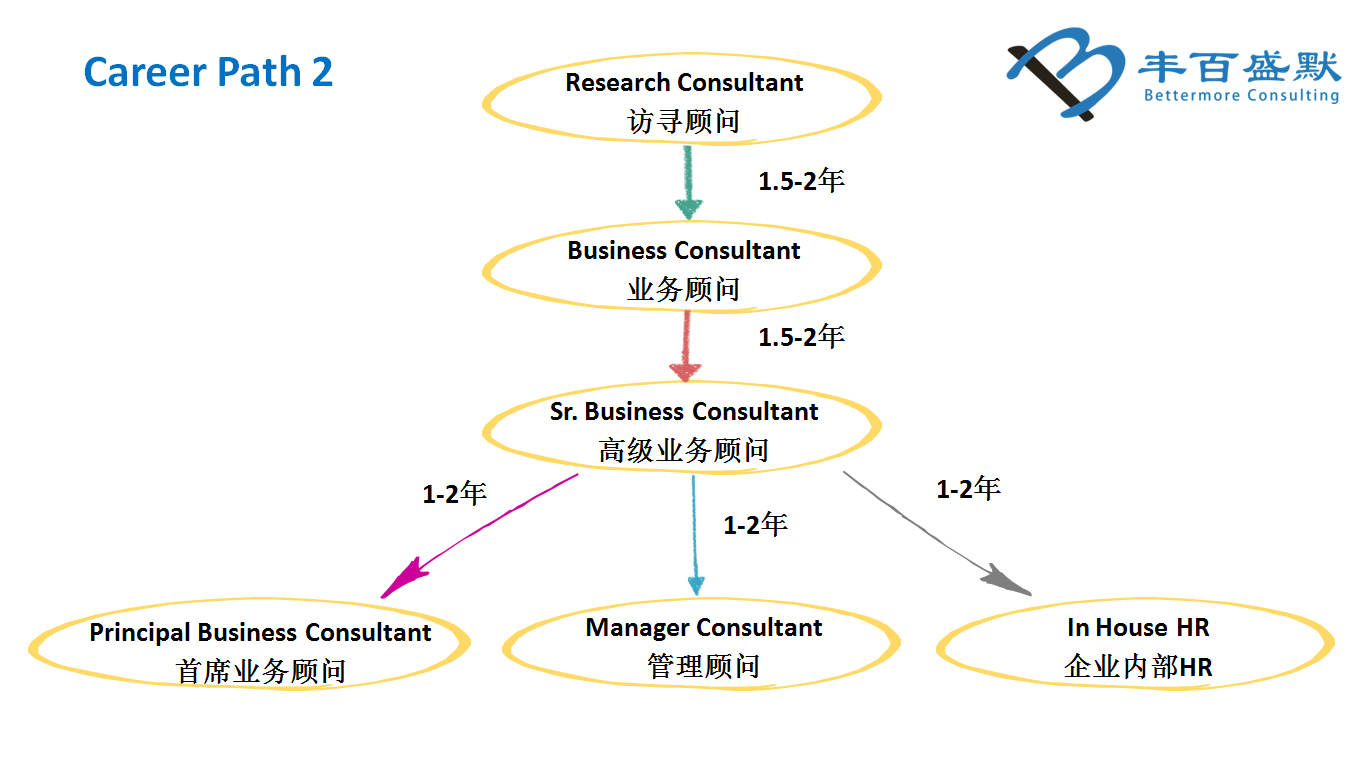 Hardcore consultant growth path
4.Welfare
a)perfect welfare and generous commissions;
b)Do five off two, flexible working hours;
c)10+ days of paid annual leave;
d)annual free medical examination;
e)spring and autumn outing;
f)One million consultant special rewards program at the end of the year.