Into Bettermore Consulting
Bettermore introduction
Bettermore Consulting is a human resource service company specializing in the field of medicine and healthcare. Founded in 2009, its headquarter is located in Shanghai, China, with branches in Beijing, Minnesota, Xi'an and Hangzhou. Healthcare industry is one of the three gold industries in headhunting service. This industry emphasizes research , innovation and technology. It also has a long industrial chain with many subdivision fields. There are also abundant of high-quality talents with a trend of grow quickly and steadily.
Ma Yun said:"Healthcare has promising possibilities in the prospective future. Chinese new richest man must come from the field of medical health!"

Our Clients are mainly Fortune 500 companies and domestic high-quality listed companies. Bettermore Consulting has a good reputation in the industry. Our mission is to become a recruiting expert in the field of healthcare, as well as a strategic partner and brand ambassador for the human resource recruitment of client companies. We also have advanced business model, strong database, good training program and career development plan.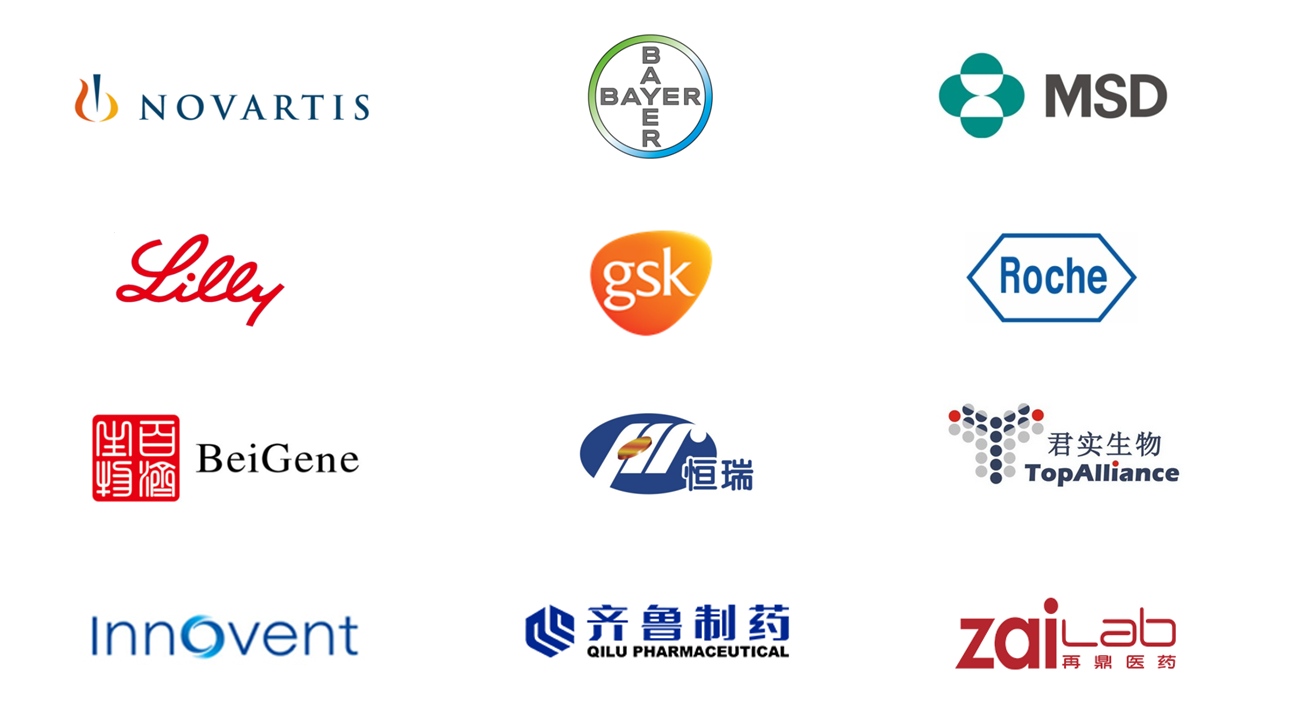 Our Teamconsists of young talents in twenties and thirties. The six partners in Bettermore Consulting are all from pharmaceutical companies from Global Fortune 500. At the same time, Bettermore Consulting has built a group of high-potential headhunting consultants. Most of them graduate from top universities in China. They are confident and optimistic, brave and thrive. Bettermore Consulting is trying to create "Family Culture". We have a very stable team with turnover rate of less than 5%. Every member of Bettermore Consulting is proud of being here!

Research & Development Team
Biological research and development is growing rapidly in Chinese market recent years. There must be much potential to develop in this field. Bettermore Consulting is one of the three headhunting firms in China that can run "Drug Discovery" (drug development)recruiting cases. The R&D team is mainly focused on the drug development and clinical research sectors. The candidates are mostly oversea scientists and supervisor in R&D projects. Their annual salary is above one million. The consultants are professional and experienced in this industry with excellent performance.

CDMA & Hospital Team
The rise of foreign hospitals and private high-end medical care in China. CDMA team specializes in positions of medical affairs and medical center related areas. Clients are mainly from international pharmaceutical companies, digital health, precision medicine, artificial intelligence, foreign hospitals and private hospitals. This team has strong and stable members. They have good reputation between clients.

Commercial Team
Commercial Team is dedicated to the recruitment of sales, marketing and related supporting functions in pharmaceutical companies. It is the most mature section of Bettermore Consulting and keeping high record. The talents database of commercial team covers all the areas in China. Consultants have own specialized projects and areas. There are several consultants achieved the target of one million sales every year.

Cultivated for ten years, to create the next ten years of Bettermore Consulting!

From a team of eight to a team of fifty!
From newcomers to the expert in the professional field.
From the initial performance of 2 million to the current 20 million performance!!

Since its establishment in 2009, Bettermore Consulting has been ten years old. During this decade, it has been trusted and supported by clients. It also was awarded as the best recruitment vendor in some clients' annual review. Our consultants won the best consultants' awards.

On June 27, 2019, the China Chief Talent Officer Summit Forum and the 5th RI International Best Recruitment Service Merchants Awards Ceremony were held in Qingdao. Nearly a thousand of chief talents officers and hundreds of representatives of domestic hunting companies gathered together, which aims to attract middle and high-end talents both in China and all over the world.
Bettermore Consulting was invited to attend the conference. This is the first time that Bettermore Consulting participated in the RI selection and won the Nomination Award for the Best Recruitment Service in the China Pharmaceutical Industry of the The RI Awards of China in 2018-2019. Among the recruitment service providers, it ranks third.
On August 14, 2020, in the selection of "the RECC awards of China" excellent recruitment service agencies in China, Baimo once again won the top three of "excellent recruitment service providers of pharmaceutical industry in China from 2019 to 2020".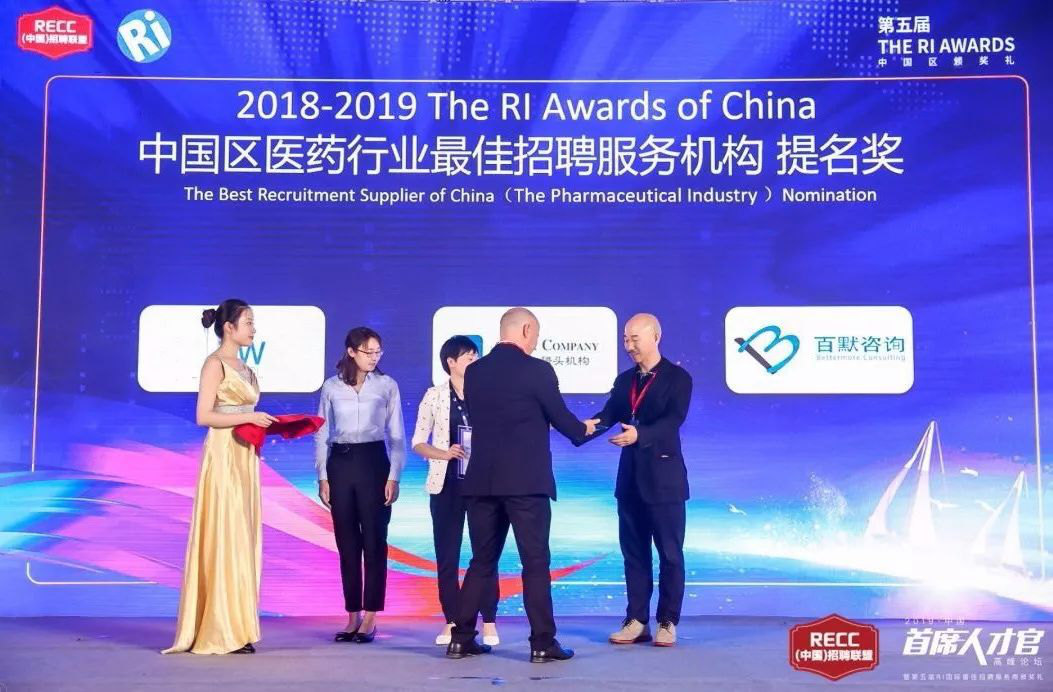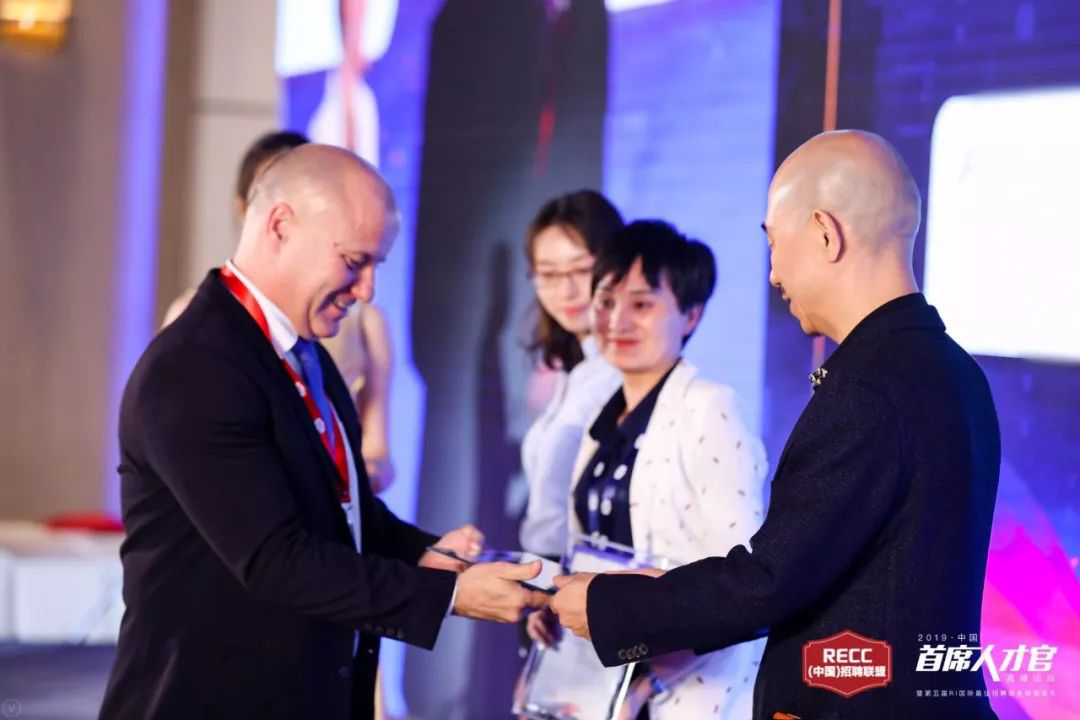 Betermore's mission remains the same: to be a recruiting expert in the field of healthcare!
Never forget the original intention and forge ahead!
Development History
2009.5.12
Bertomore management consulting (Beijing) Co., Ltd. was established
2011.3.23
Bettermore establishment of enterprise management consulting (Shanghai) Co., Ltd
2013.6
Minnesota office In the same year, the R & D team was established
2016.10.8
Xi'an Office established
2020.7
Bettermore establishment of enterprise management consulting (Shanghai) Co., Ltd
Core Strengths
Bettermore Consulting values
Our vision:
On the basis of good faith and professional value, let high-quality customers and professional talents work together to create higher achievements。

Our mission:
Become the most trusted partner of customers and the home loved by Baimo partners;
Become China's leading human resources company.

In the ten years of operation in China, Baimo has always advocated "big family culture."
Gratefulness, integrity, responsibility, perseverance, trust and teamwork are the values that Baimo advocates.

✦Gratitude
With a sincere heart, I am grateful for what I have, thank everyone who has helped us, our customers and opponents!

✦Integrity
Integrity, frankness, is our character, The man of integrity walks securely! Righteousness guards the man of integrity!

✦Responsibility
Be responsible to our customers, our company and ourself. We will do our best to live up to the promise!

✦Grit
To achieve long-term goals, we release the power of passion and persistence!

✦Trust
Trust is the premise of people and people and the key to the exchange of heart and heart. Trust can make us stay together for the longest time!

✦Team Spirit
Unite in one heart, work together for a win-win situation and build a future together!

For ten years, build a future!